August 29, 2007 Click here for the Daily Record Article
December, 2000
Dr. Golloub was named Chairman of the Department of Pediatrics for Chilton Memorial Hospital. "Being Chairman will enable me to be a part of keeping Chilton in the forefront of pediatric services for all that Chilton serves and to help take us to even higher levels into the 21st century". Dr. Golloub will start his tenure January 2001.
February 28, 2000
Dr. Golloub gave lecture to the Lincoln Park Volunteer First Aid Squad. The lecture was part of the first aid squad's curriculum of ongoing training. Dr. Golloub's lecture was on the essentials of treatment of pediatric emergencies.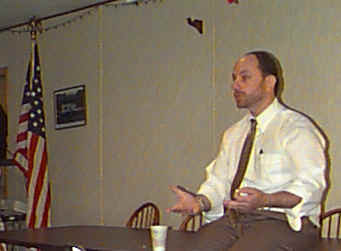 Dr. Golloub's opening remarks and discussing how children are different than adults in ways that need to be understood in emergencies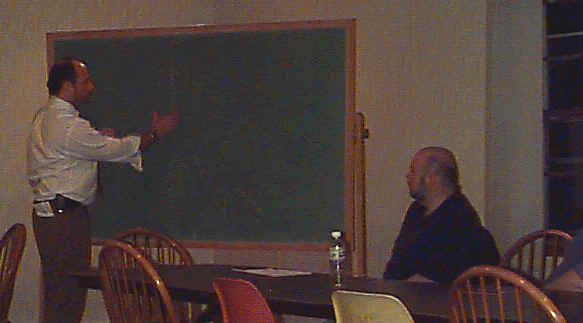 Here, Dr. Golloub demonstrates his point using visual aids to enhance the understanding about pediatric asthma emergencies.
December 14, 1999
According to the Valley Hospital Medical Center's pediatric hearing specialists, Primary Care Associates of New Jersey, P.A.®, is the first primary care office in northern NJ to offer the recommended Otoacustic Emission testing in their office. This means more complete and convenient medical care for all new born and those of any age for screening potential hearing problems.