Meet the Staff
Your Doctors: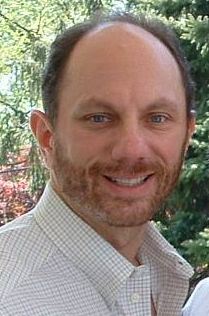 Cory A. Golloub, M.D., FAAP is board certified in Pediatrics (children) and in Internal Medicine (adults) and is licensed to practice in New York and New Jersey. He is proudly affiliated with several leading medical facilities including Chilton Memorial Hospital, UMDNJ-NJ Medical School, and Children's Hospital of New Jersey. He is Clinical Assistant Professor of Medicine and Pediatrics at the University of Medicine and Dentistry of New Jersey. Dr. Golloub is a fellow of the American Academy of Pediatrics. He is also a member of the New Jersey Pediatric Society, American Medical Association and the Medical Society of New Jersey. Dr. Golloub is originally from the Bronx, NY. Dr. Golloub now lives in Montville with his wife Susan and daughters Emily and Alison.
Office Supervisors
Reception Staff
Donna Marie LoGrasso - Donna is a receptionist and has been with PCANJ since January 2002. Donna lives with her husband Joe and her children Ariel, Catherine and Joseph in Northern NJ.
Marina Mairagas- Marina is currently a part time receptionist and has been with PCANJ since July 2002. In addition to her full time and part time jobs, Marina has recently gone back to school to further her education. She lives with her husband and three children and has been a resident of Montville for over 23 years.
Medical Staff
Insurance/Billing Staff
Gloria Wieners, C.M.A.- Gloria is a Certified Medical Assistant and joined the billing department at PCANJ in 2003. Gloria lives with her husband Jack, three dogs and two cats. She has two grown children, three grandsons and one granddaughter. Gloria enjoys relaxing at her summer residence in the Catskills where she enjoys touring the local wineries.
Tracy Williams-Driver- Tracy joined PCANJ's billing department in April 2005. She lives in Morris County with her husband Bruce and their children Whitney and Dillon. Tracy coaches high school softball in the spring and plays on a women's softball team in the fall.